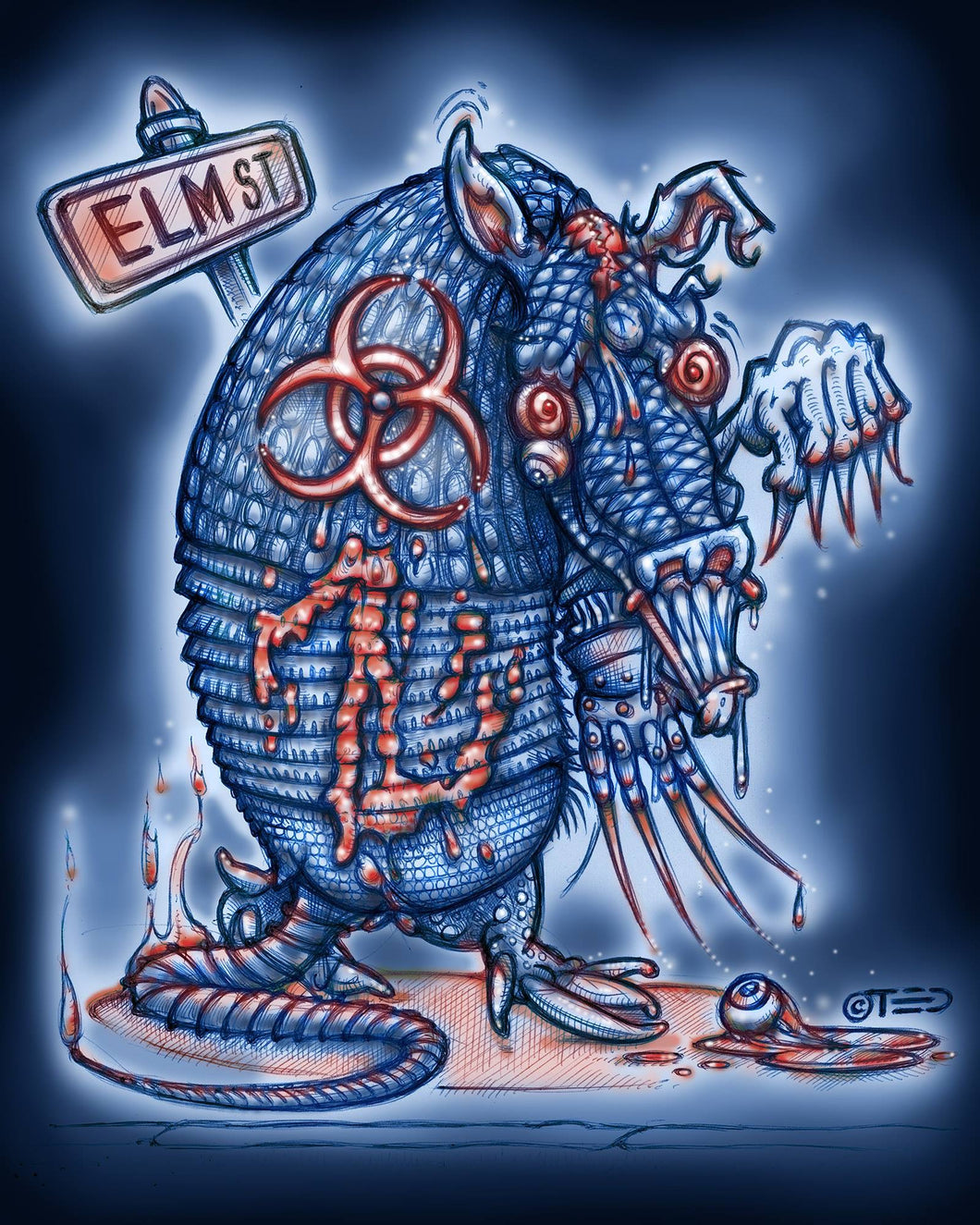 Roadkill Zombie #5
Regular price $20.00 Sale
While on Elm Street, with nightmarish consequences, Armando Armadillo became bumper bacon while strolling the block for food scraps. Upon waking from his transformation, the pollen in the air provoked a severe case of itchy eyes. Without knowing of the grown armature of metal blades on his right hand, his itchiness soon became blindness. And, now "Manny" roams (and sometimes rolls) the pavement, foraging for flesh.
Sized at 8" x 10", this archival print on paper is ready for framing. Each print is signed by the artist with a number denoting its place in this limited edition.
Edition of 100 prints.