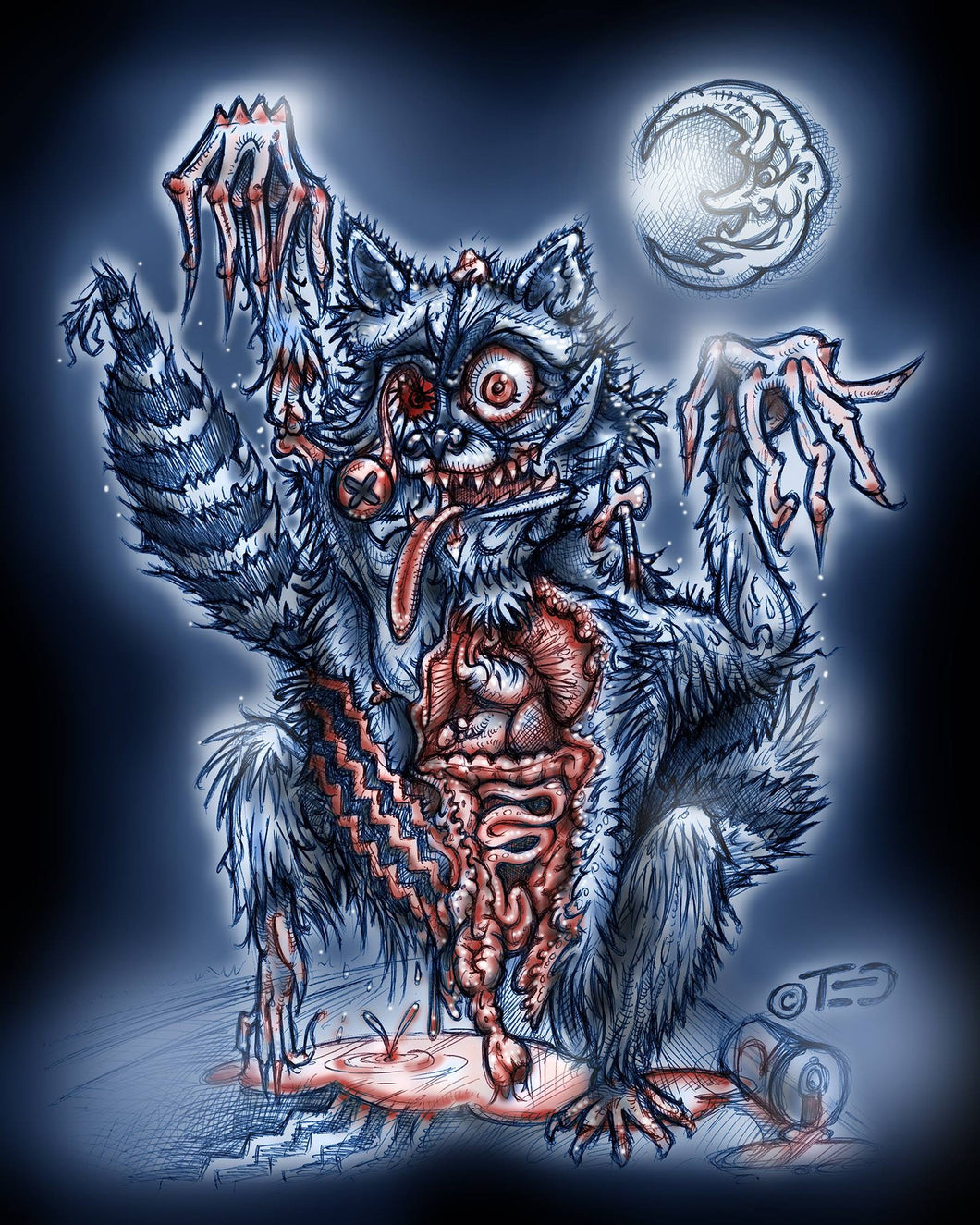 Roadkill Zombie #4
Regular price $20.00 Sale
"Last Call" Leon-- While being a raccoon raconteur, Leon gravitates to the evening's and early morning's toasting of frosted mugs and wine glasses. As the headlights have already found Leon, he is now a zombie traveler on the Lost Highway, in search of David Lynch.
Sized at 8" x 10", this archival print on paper is ready for framing. Each print is signed by the artist with a number denoting its place in this limited edition.
Edition of 100 prints.