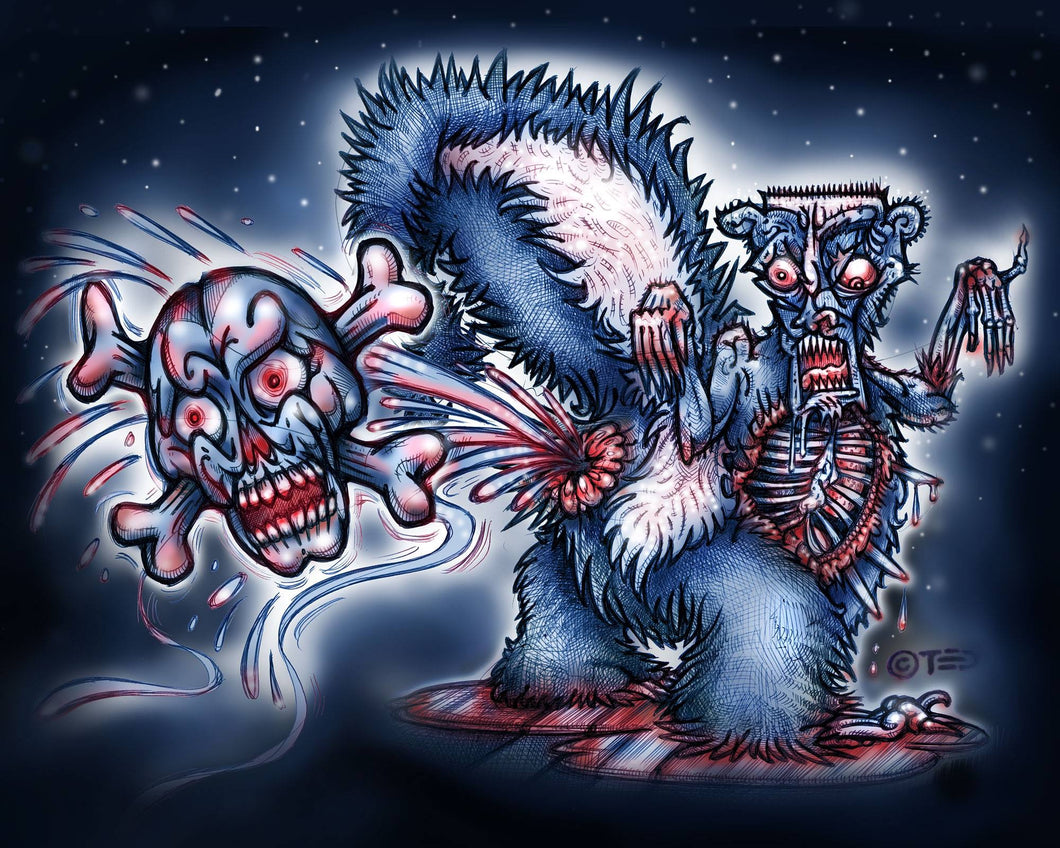 Roadkill Zombie #2
Regular price $20.00 Sale
"Scofield Skunk": While Scofield was a potent "Pepé Le Pew" even before he became a tread-trampled treat, he now walks the asphalt in search of victims to feel the deadly burn of his zombie-acid poison.
Sized at 8" x 10", this archival print on paper is ready for framing. Each print is signed by the artist with a number denoting its place in this limited edition.

Edition of 100 prints.