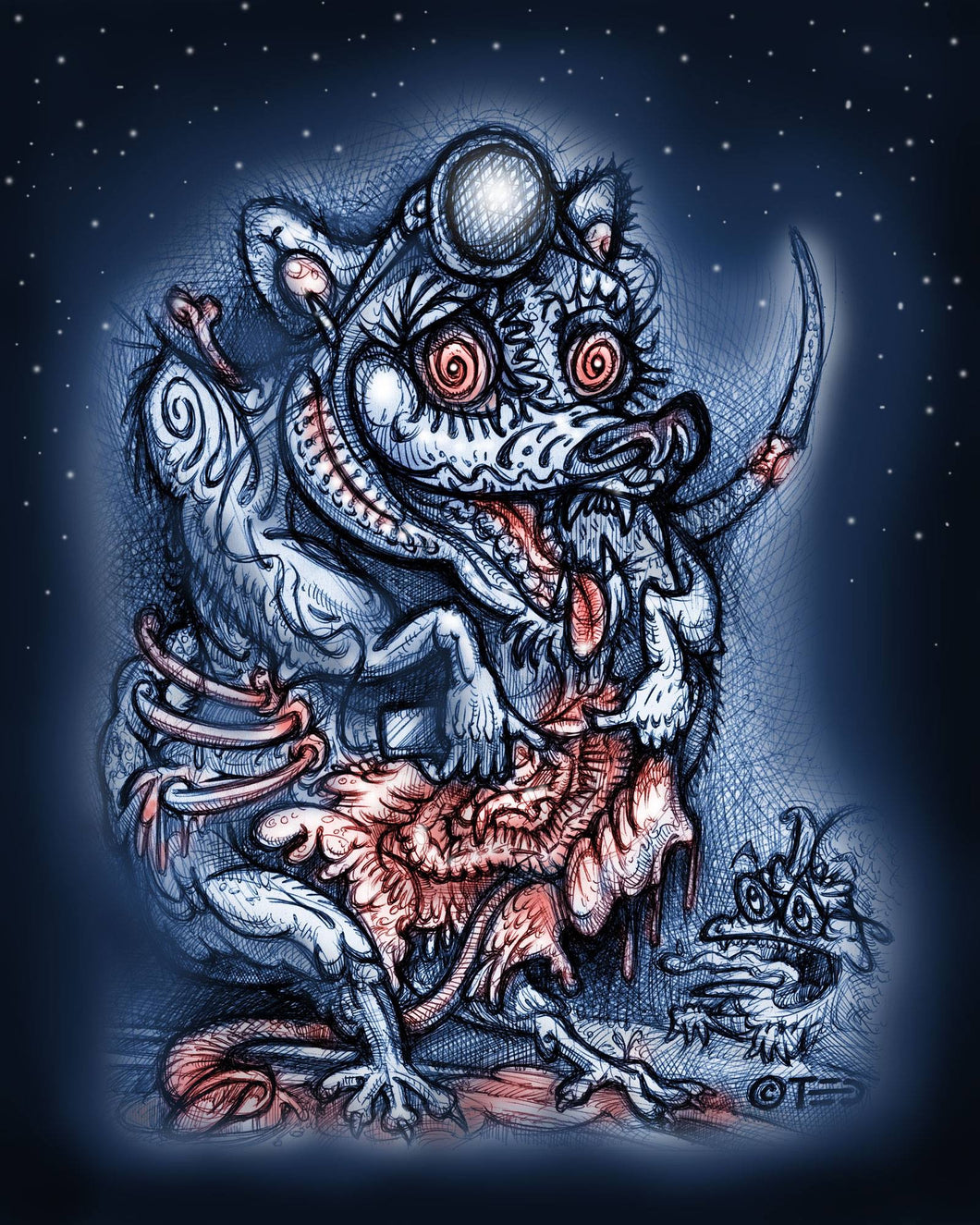 Roadkill Zombie #1
Regular price $20.00 Sale
Even equipped with a headlamp, "Paulie Opossum" was no match for the tractor-trailer which challenged him on the double-yellow.
Sized at 8" x 10", this archival print on paper is ready for framing. Each print is signed by the artist with a number denoting its place in this limited edition.
Edition of 100 prints.